If this one conversation had never happened, I wouldn't have started vanlife.
Everything started in 2018
It was back in summer 2018 when I went to a party with a friend of mine. At the party, we joked about getting on a spontaneous trip tomorrow to the seaside. He will pick me up at 10 A.M. so I should be prepared. I wasn't sure if he was serious about this, especially not after a few beers.
He bought himself a van a year ago, only intending to visit some festivals, to have a car to sleep in. The van wasn't in a good condition and there where a lot of things that had to be fixed before starting a longer trip, so he never thought of going on a road trip with it.
After I woke up the next they, I started packing a few things, to be ready, in case he is showing up. I hadn't many expectations, because I think we all know those "joking" ideas that never turn into reality. But I was taught a lesson, a few minutes later I got a message, that he is on his way.
He picked me up and we started our journey. None of us had ever slept in a car besides at the festivals, and we had no idea where we would spend the night nor if the van will make it to the sea. We weren't prepared at all. We only hat two camping chairs, blankets, and pillows.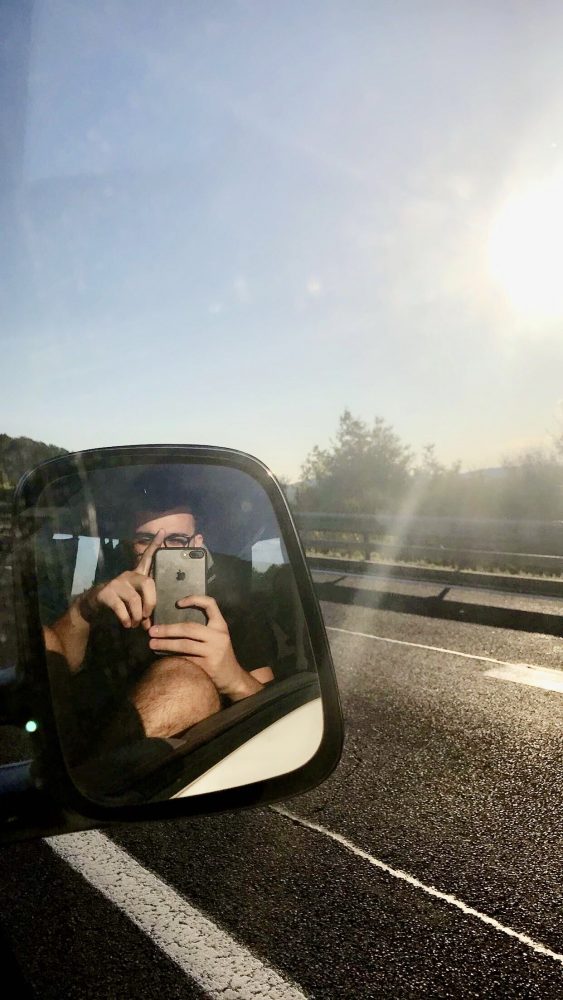 So we started, entered the highway, and then we realized that we hadn't set a final destination yet. Should we go to Italy or Croatia? We looked at Google Maps and realized that we had 2 hours left until we have to decide a final direction. After lunch, we decided to go to Croatia. We stopped at a few sightseeing points and continued driving till dawn.
We parked at a little village beside the ocean. We couldn't see if it was a beautiful place or not, because it was already dark. After this long day, we decided to visit a bar for a beer. After we sat down, we realized that we forgot to change Euros to Kuna, so we had to leave.
The next day we woke up to a beautiful view, next to the sea. We really enjoyed the freedom and we where motivated to continue our journey. Due to the fact we had no food with us or a camping cooker, we had to find something to eat. We visited a small town we wouldn't have visited if we traveled by car and slept in a hotel. It was such a cute little town with those mediterranean vibes.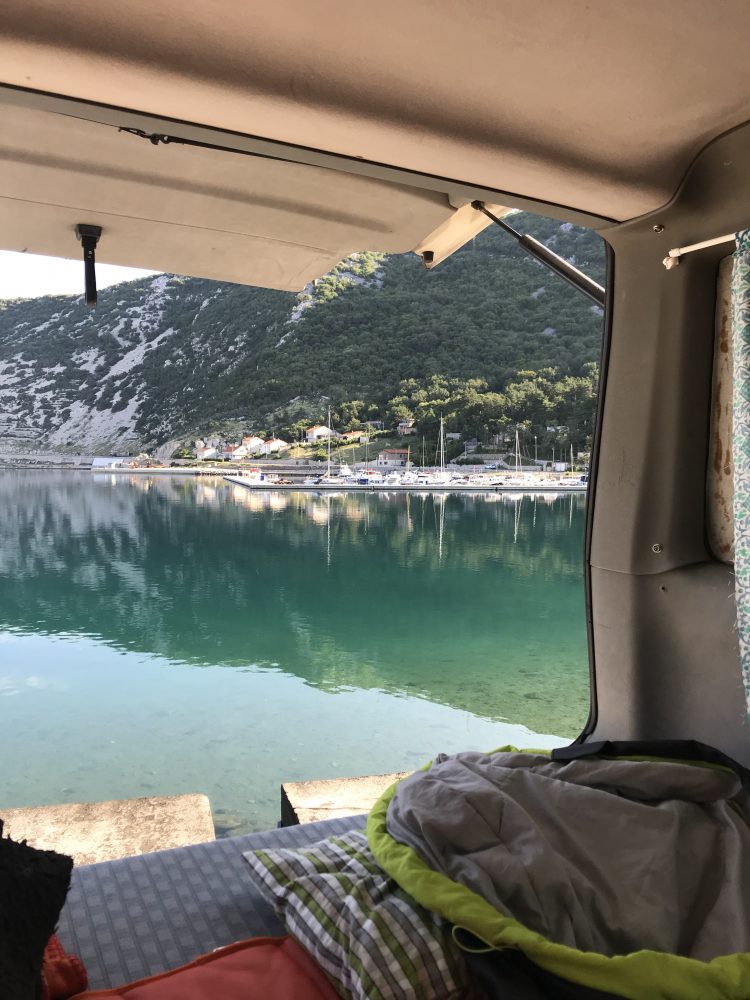 Our final destination was the island Krk, where we spent the rest of the weekend.
A new way of life
On the whole trip, I was experiencing an emotion of freedom I never had before, and the experience of this stress-free kind of traveling totally caught me. After this experience, I started to think of owning a van by myself. I researched a lot and bought my own van in 2019.
I dreamed of traveling in a van, long before this trip, I also bought the book "Van Life" by Foster Huntington back in 2017 and got really obsessed with this lifestyle. But traveling like this or even owning a van was so far away from me.
This trip really changed my life. I bought a van, spent a whole year converting it to a camper, traveled the whole summer in 2020, and even wrote my Masters Thesis about van life. It is really funny how one small moment can change the whole direction of your life.
Do you also had such a moment in your life?
– Daniel